Algrafie
Using lithographic ink and crayon you draw directly onto a corn-surfaced aluminiumplate. You can work in various ways, even using thin washes of ink. It is also possible to work on matt transfer films and transparent paper with ink, crayon or copy markers. Collages, frottages and even direct photographic transfers of material structures onto the plates can bring fascinating results. The most important difference to stone lithography is that the original motif is not drawn in reverse. On top of this you may bring photographed motifs, typographic film and raster film into play or CtP–Plates in digital plate imaging for photokorn-algrafie. The plates are as easy to transport as paper and can even be taken out of doors. During the printing you can manipulate how the plate, the colour and what sort of paper is used. Algraphy is comparatively inexpensive as a basis for more complex stone lithographs, etchings and relief prints. We use a KORREX-proofprinting press with maximum paper format is 79 x 107 cm, under certain circumstances up to 100 x 140 cm. Directprint on KRAUSE and RICHARDSSONS-copper printing presses with a maximum paper format up to 110 x 160 cm.
---
Photokorn-Algraphy
currently makes it possible digital plate imaging for Photokorn-Algraphy up to 46 x 103 cm. Printed in direct hand pressure on the copper printing presses or offset printing – with which the connection to the digital world is ideally established. To print original photographic image is using a stochastic photo grain raster, which can no longer be recognized as a raster even with a magnifying glass. The inclusion of photography and layout in traditional print graphics, etching and stone printing is hereby almost ideally possible for the first time in the highest quality. PDF: Photokorn-Algraphy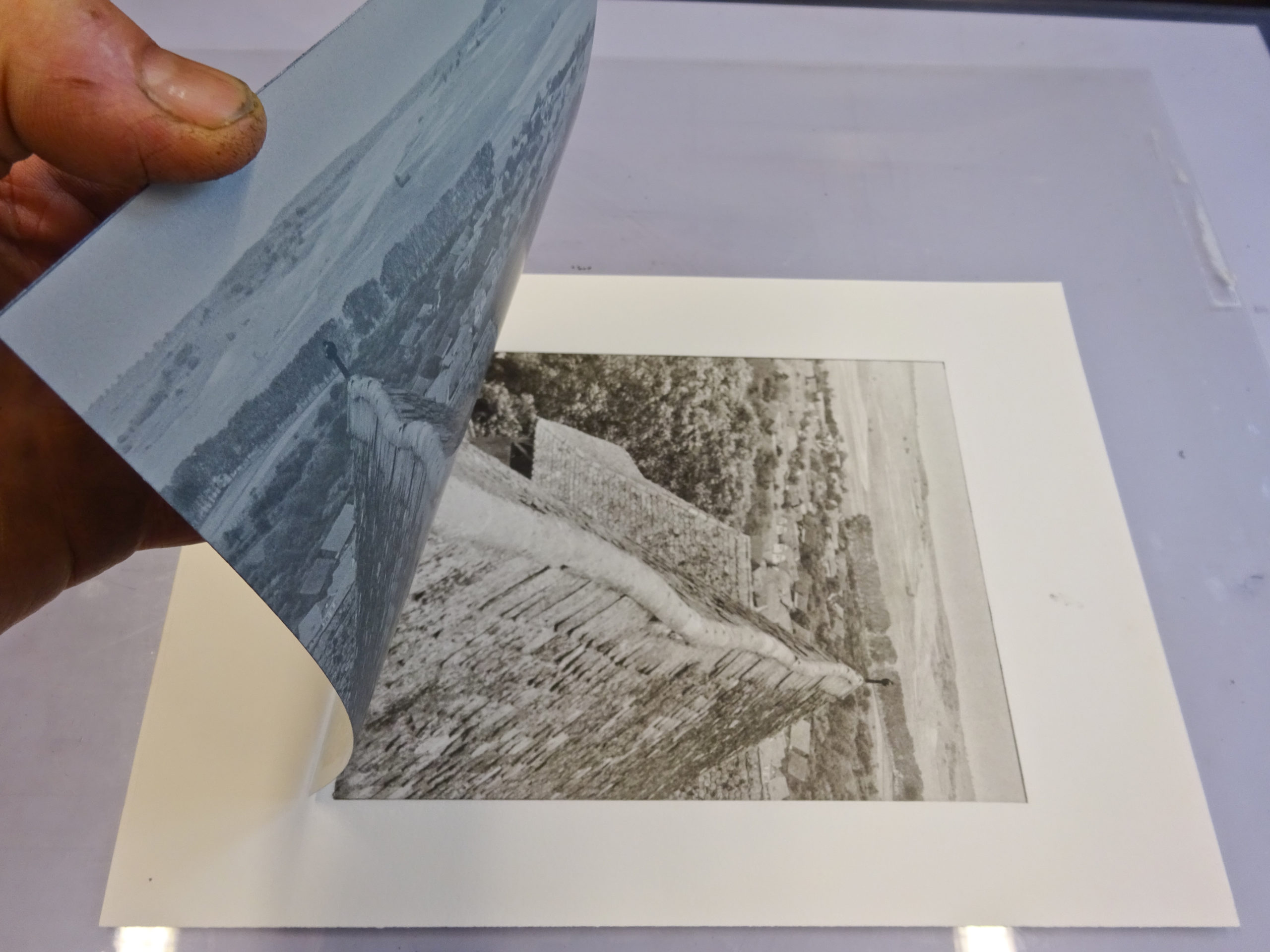 Hand-Algraphy
is printed on the copper printing presses up to 60 cm roller width, conditionally up to 110 x 160 cm. This special variant of Algraphy combines modern image media with classic original print graphics in an almost ideal way – drawn directly with lithotush and litho chalk or as a material print, transfer print, copy transfer, collage, frottage, photogram up to transfers of natural halftones in an exposure process without photographic or digital manipulations.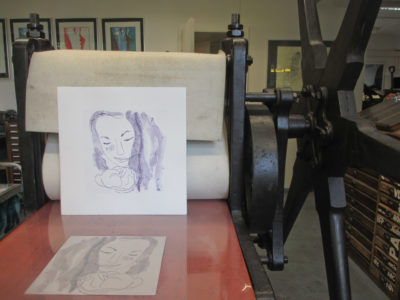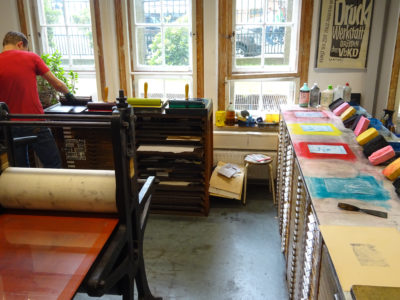 ---
Offset proof
It is possible to employ the Duplex or the 4c colour system even using thick deckle-edged etching papers. To be most faithful to the original the half tones may be reproduced using a frequency modulated raster and can be printed on CTP plates on a KORREX-proofprinting press. Each colour may be individually  adjusted during the printing process. The maximum paper format 79 x 107 cm, under circumstances up to 100 x 140 cm.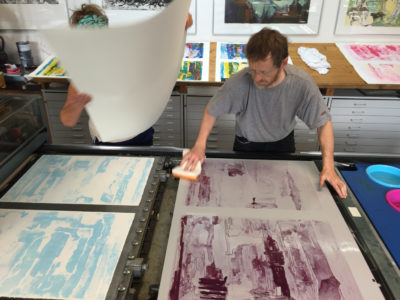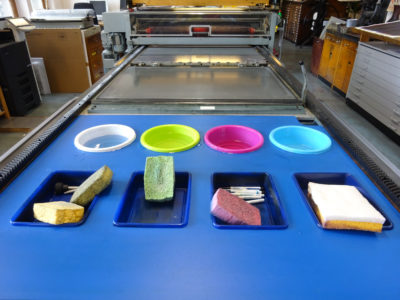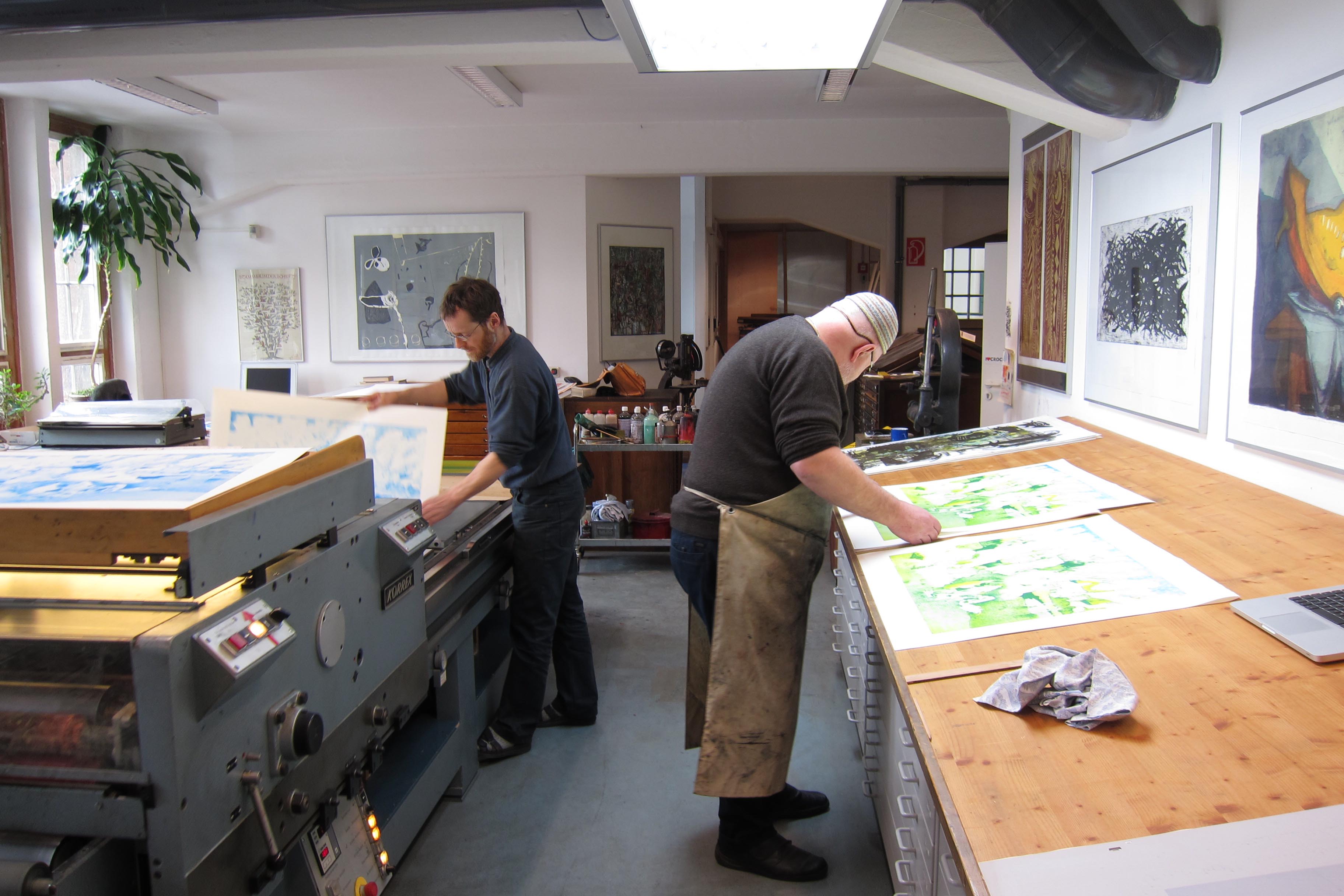 Hand-Algraphy

Offset-Algraphy